Plenary

CIM2019 Opening Plenary:  The Changing Face of Mining
A fresh new plenary model will keep the audience engaged from start to end. CIM is proposing a 2-hour opening plenary on April 29 vs. the historical 3 hours – and it will be dynamic!
Nathan Stubina, VP Technology, Sherritt International Corporation will moderate and challenge a panel of 4 influential and inspirational mining industry leaders, all change agents!  Together, they will discuss today's most relevant focuses:  New skill sets for the workplace, Diversity, Youth and Emerging Leadership, New Era of Automation & Digitization, Innovation in all its forms and… what the future is telling us! (Explore all the speakers' bios below.)
Powered by Hecla Mining, this high profile gathering of 600+ mining professionals - including hundreds logging in remotely, will open with Phillips Baker, President & CEO of Hecla, who had the CIM2018 Vancouver audience of hanging off his every word.
Play an active role in this session through polling, which will allow panelists to address the audience's take on current challenges and opportunities in real time.
JOIN US! 
Date: Monday, April 29
Time: 08:30-10:30
Location: Room 710
Moderator: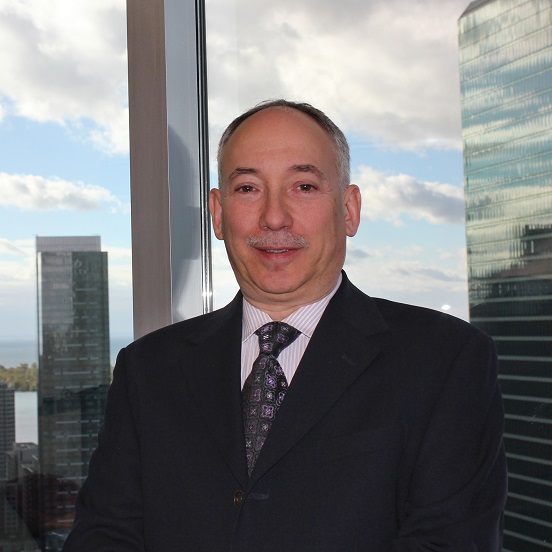 Nathan Stubina
Vice-President, Technology, Sherritt International
Nathan M. Stubina, was Managing Director of McEwen Mining Inc. from 2014 to 2018 and just recently took on the new and exciting challenge of Vice-President, Technology at Sherritt International. Mr. Stubina has more than 30 years of experience in the mining and metallurgy industry and has worked for Barrick Gold, Noranda and Falconbridge, Byron Capital Markets, Barrick Technology Centre at Barrick Gold Corporation where he held technology-related leadership positions. Nathan has expertise in base metals such as copper, nickel and cobalt, as well in gold and PGM processing. He worked in diverse areas such as Operations Management and Support, Technology Development, Continuous Improvement and Commercial Contract Negotiations. He was also Precious & Base Metals Analyst with Byron Capital Markets where he was responsible for leading research initiatives in the mining sector. On a volunteer level, Nathan served as President of Metsoc as well as Vice President, International Affairs of CIM. Stubina is a P.Eng. (Professional Engineers of Ontario). He has a Ph.D. in Metallurgy and Materials Science from University of Toronto and holds a B.Eng. in Mining and Metallurgical Engineering and a Master of Engineering from the McGill University.
Confirmed panelists: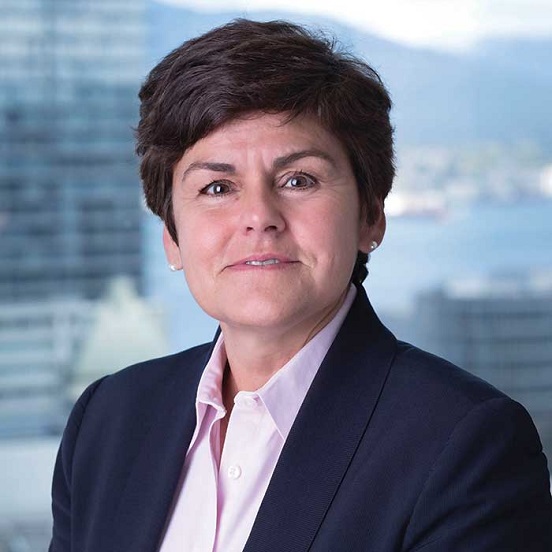 Maryse Belangeradd_circle_outline
Maryse Belangerclose
Maryse Belanger
President and Chief Operating Officer, Atlantic Gold Corporation
Ms. Bélanger brings over 30 years of experience with senior gold companies globally with strengths in studies, technical services and operational excellence and efficiency. She was most recently the CEO and Managing Director of Mirabela Nickel Ltd. where she has been responsible for the turnaround and cost cutting success at that company's Santa Rita mine in Brazil during a period of extremely low metal prices. From 2011 to 2014, Maryse was a senior executive with Goldcorp ultimately as Senior Vice President, Technical Services where she oversaw the global geology, mine planning and design, metallurgy, hydrology, tailings dam and geotechnical engineering functions. During her career, Ms. Bélanger has also gained considerable expertise providing oversight and project management support for some of the mining industry's key strategic acquisitions.
Prior to joining Goldcorp, Ms. Bélanger was Director, Technical Services for Kinross Gold Corporation for Brazil and Chile. Ms. Bélanger holds a Bachelor of Science degree in Geology and a graduate certificate in Geostatistics. She is also fluent in English, French, Spanish and Portuguese. She has been an active board member at Mirabela, True Gold, CEEC International Ltd and a member of Westcoast Women in Engineering, Science and Technology. Ms. Bélanger is responsible for the overall operational and technical management of the Company's assets as well as take a lead role alongside the Chairman and CEO of the Company in executing the Company's business plan and strategy, including the identification of new strategic acquisition opportunities for Atlantic.
Fred Stanfordadd_circle_outline
Fred Stanfordclose
Fred Stanford
President and Chief Executive Officer, Torex Gold Resources Inc.
Mr. Stanford is a mining executive with 38 years of experience in the mining industry. He started his career at Vale Canada Limited ("Vale", formerly Vale Inco and Inco Limited) in 1981 as a software designer and then moved into operations management as an underground mine foreman.
He progressed through senior roles in mines operations, processing plant operations, engineering, environmental protection, health and safety, human resources, and production services operations.
In 2006, he was appointed to the role of President of Vale's Ontario operations, a position he held until June of 2009. In November of 2009, he was appointed to the role of CEO of Torex Gold Resources, a role that he continues to fulfill.
Mr. Stanford graduated in Industrial Engineering from the Technical University of Nova Scotia. Mr. Stanford is also a certified director, Institute of Corporate Directors ("ICD"). He has served on the board of directors of Laurentian University, Cambrian College and the Northern Centre for Advanced Technology (NORCAT), a non-profit commercial incubator.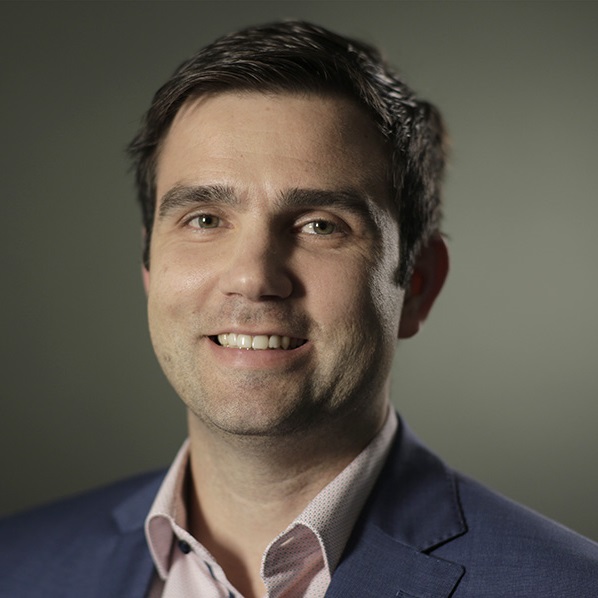 Alexandre Cervinkaadd_circle_outline
Alexandre Cervinkaclose
Alexandre Cervinka
President and Chief Executive Officer, Newtrax Technologies
Mr. Cervinka's vision turned Newtrax into the world leader in digital safety and productivity systems for underground hard rock mines. Alexandre has been developing Internet of Things (IoT) solutions since 2001 with a focus on optimizing mine operations for the past 10 years. He has an extensive understanding of the global mining industry and has personally visited hundreds of underground mines on all continents.
His vision is to eliminate the digital divide between open pits and underground operations, to improve safety and productivity by empowering the mine's management teams with real-time data about the environment, people and machines. Under his leadership, Newtrax has deployed systems in 100+ mine sites around the world so far and the company is growing fast.
A Canadian citizen, Mr. Cervinka speaks English, French and Spanish and holds a degree in Electrical Engineering from McGill University. Together with the Newtrax team, he has won numerous awards including the prestigious Innovation Prize from the Quebec Order of Engineers and Deloitte's Technology Fast 50 ™ and EY's Entrepreneur of the Year (Quebec, Technology Companies under 100 employees).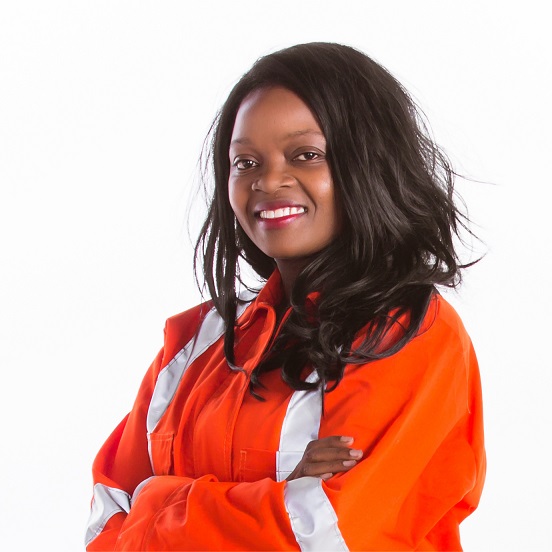 Theresa Nyabezeadd_circle_outline
Theresa Nyabezeclose
Theresa Nyabeze, P. Eng
Senior Mine Engineer, Vale Ontario Operations
Ms. Nyabeze is a Professional Mining Engineer with 17 years' experience in the mining industry, working in roles in mining engineering as well as operations.
Ms. Nyabeze is an advocate for diversity and has found ways to gather insights from a range of people working in the mining industry and share her learnings through co-authored papers such as "Gaining Insights on Career Satisfaction for Women in Mining" and "Gaining insights into mentorship initiatives in the Canadian mining industry". Theresa recognizes the need to drive innovation in mining by reaching out to people with diverse backgrounds and thinking to contribute their ideas and talents to the industry. She is firmly focussed on promoting mining to the next generation. This passion can be seen through her many outreach efforts and the children's book she authored, "Underground! My Mining Adventure" which has a clear message that there is room for all types of people in the mining industry with exciting, positive careers.
Theresa's passions lie in science, technology, engineering, and mathematics (STEM) careers, as well as encouraging mentoring as a way of promoting her profession and encouraging people to enter and stay working in the mining industry. As a true champion, she actively seeks opportunities to promote and impassion others to learn more. She is also interested in the integration of the immigrant talent pool into the mining industry.
Ms. Nyabeze, who immigrated from Zimbabwe as a teen, is fluent in English and Shona. She graduated in Mining Engineering from Laurentian University in Sudbury, Ontario. In 2017, her contributions to her community were recognized with a "40 Under Forty" award from Northern Ontario Business. Throughout the years, many organizations have benefited positively from her volunteerism. Currently, she is serving as the Past President for the Sudbury chapter of Women in Science and Engineering (WISE) as well being a team member of the Science Program Committee (Science North), the Afro Heritage Association, and actively participating in numerous community events.
Proudly sponsored by: