Virtual Field Trip
Going Green with Epiroc: Electrification, Automation and Digitalization's effect on the modern mine
What will the future mine really look like? How will it be safer and more productive than mines today?
Epiroc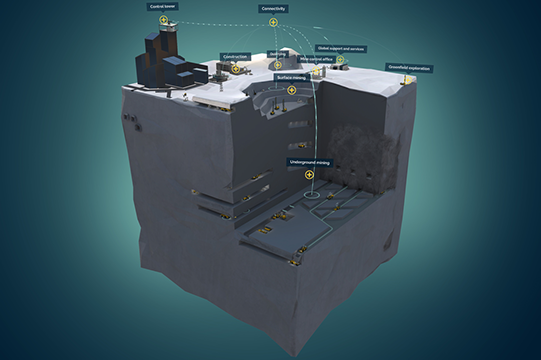 Set out on a virtual tour of the future mine and see automation and digitalization in action. In this 35-minute presentation, you will travel across multiple continents and mine sites – surface and underground, explore how to increase productivity, safety, sustainability and battery-electric solutions.
The journey will highlight:
Smart operations improving productivity through insight, control and optimization

Safety through visibility and removing people from hazardous environments

Seamless integration across the full process regardless of the fleet
After the virtual tour, join specialists in automation and digitalization for a lively Q&A session.
Shawn Samuels, Business Line Manager Rocvolt
Andre Barriault, Product and Application Specialist – Electrification